Traditional Pub Atmosphere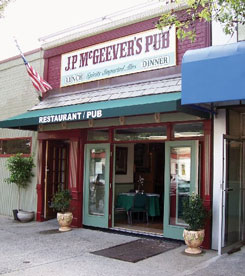 In this day and age of fast food, fast cars & fast times, it's nice to just sit back and relax once in a while. This is what we strive for at J.P. McGeever's. Enjoy our traditional pub atmosphere, watch one of the games, meet some friends, or just wind down a little! So please, sit back and enjoy your time here and if we can do anything to make you more comfortable, just ask.

In May of 2000, J.P. McGeever's opened the kitchen and created the perfect pub menu. We have starters and snacks from overstuffed potato skins & wings to personal pizza's & quesadillas. Great soups and salads, sandwiches & wraps, steaks, ribs, chicken and of course, burgers. We also have a menu for the "Lil' Ones" and Ice Cream Sundaes.

Food, Drinks & Friends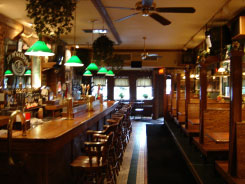 Catering and more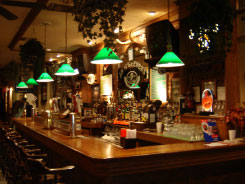 J.P. McGeever's is available for private parties and catering for any occasion. For more information call 516-486-8929. We also have Gift Certificates available for the perfect gift.

To unwind from a hectic work day, come visit us for Happy Hour every Monday thru Friday from 4pm to 7pm.

cheap nfl jerseys